Generating Leads for AT&T Bundles Campaign
THE SITUATION: The client, AT&T Communications, is an American multinational conglomerate holding company, that focuses on mobile phone, broadband, fixed line telephone, home security, network security, and business services. The campaign named "AT&T Bundles" aimed drive customer awareness and phone calls into their center in order to close on leads interested in starting or upgrading service. This campaign that we ran was 75% Nationwide.
SOLUTION: Revenue Valve used Facebook/Instagram ads to target people within AT&T's provided zip code list. We created multiple ad sets that related to our age groups in creative ways. From ages 18-50+, we created between 9-15 ads that drove customers to message and reach out to our clients regarding the Cable and Internet bundle deal.
Firstly, starting the campaign took some research on our ideal target audiences. So this would include where groups of people live, their buying behavior, age, income, etc. This is called customer segmentation and it's a core skill our team knocks out of the park when it comes to starting new campaigns. Once segmentation is done, we create a customer (formally called Buyer) Persona. This helps us better understand key traits that a certain group of people may possess.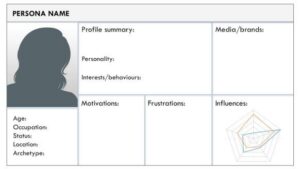 In order to obtain this data, we look at a multitude of outlets that contain the information we need to create a campaign. One of those outlets is Keyword research, which allows us to better understand what customers are searching for in relation to the products or service we're marketing, which in this case would be new home owners looking to start service. For example, we would look at search terms like "how to boost internet speed", and that would tell us customers are interested in faster internet. Therefore, they're in the prime category for services that increase speed, but they would be segmented from new home owners, as they have some type of internet connection already. Or search terms containing the brands name plus "discount" or "offer" would imply that customers value price over other value propositions.
Another tool we use is Facebook Insights, which allows us to understand how people are responding and engaging to our ads. We can then compare this against things like gender, age, location etc.
We took multiple approaches to grow the lead list for AT&T, from Facebook Click-To-Call ads to messenger ads. While our main focus was generating awareness of this campaign, our underlining goal was to generate calls that converted. To obtain this, we focused our efforts on greatly honing in on our audience behaviors and creating ads that best resonated with them.
Lets take this ad set for example. This was created with our senior audience in mind. The ad created a sense of urgency while simultaneously highlighting the pros of choosing the AT&T service. One thing you'll notice right away is the images size. Most Facebook ads are structure in the 1080 format, however this one is 600×680. The reason this one done is taking out target demographic into consideration. As we age as humans, our eye sight can tend to strain alongside it. Therefore, we created ads that were in a more constrained form factor. Allow us to precisely control the customers eye through out the ad
Are you a mid to large size business looking to drive leads or calls into your business? Give us a call and we'd be glad to get you similar results!